Newsletter: December 2021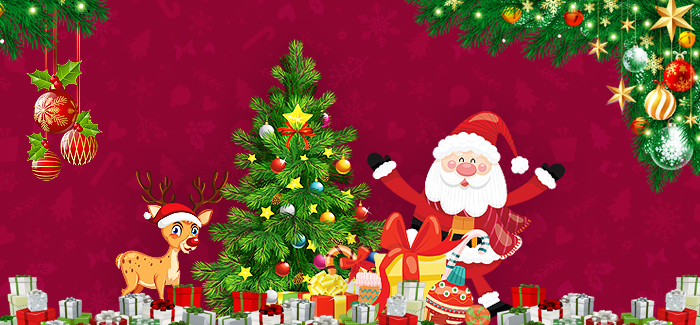 The northern parts of the country are witnessing the arrival of winters. In view of the challenges presented by the pandemic, various School Board exams such as for CBSE, & CISCE are being conducted in two phases.
As 2021 draws to a close, while we have crossed 125 crore+ COVID19 vaccine doses, we need to sustain precautions of social distancing, hand & mask hygiene, & we need to continue maintaining a healthy diet & activity regimen.
Christmas is celebrated in December as the festival of love and joy.
SPOTLIGHT

e-AMRIT Portal
e-AMRIT (Accelerated e-Mobility Revolution for India's Transportation) portal for creating awareness about electric mobility in India. The portal aims to serve as a 'one-stop site' to provide all the information related to the adoption of electric vehicles in India. e-AMRIT is the result of a joint initiative...


View More

MOBILE APPS

NDHM Health Records
National Digital Health Mission(NDHM) Health Records is a personal health viewer app from National Health Authority. The citizens can get a longitudinal view of the personal health record by creating and linking the Health ID with the visited health care facilities.This app helps the citizens to maintain their health record...


View More
DID YOU KNOW?

OxyCare - Management Information System
The OxyCare - Management Information System is a repository of useful information such as the list of Rural & Urban Health Facilities where Oxygen Concentrators may be found, Do's & Don'ts for the use of Oxygen Concentrators, Training Videos for not only using different makes of Oxygen Concentrators and their maintenance, but also about the use of Pulse Oximeters, "Proning Position" etc
We have been adding new content across
all the sections of the Portal.
Following are some of the recently added content
WHAT'S NEW

MOST VIEWED ON NATIONAL PORTAL

NEWLY LAUNCHED / REVAMPED GOVERNMENT WEBSITES

HELPLINE NUMBERS

Mental Health Rehabilitation Helpline "KIRAN": 1800-500-0019
We, at the National Portal of India, are dedicated to keep you informed about all the latest developments pertaining to India and its diverse facets by providing a unique gateway to access important information. Our constant endeavour is to make your visit to the National Portal a more satisfying experience. We wish to get your kind support as we have been receiving so far. If you have any suggestion or feedback


DO WRITE TO US
Forward this newsletter to your contacts to notify them about the latest activities of the Government. Do write to us about other new features that you would like to see on this portal. We always welcome your views and suggestions. Hope your visit to the National Portal of India is an engaging and fruitful experience.
This is a monthly newsletter sent to you by the National Portal of India.