A career in defence forces promises one of the most prestigious and respected positions in the country. Youngsters who aspire to choose a career of excitement, adventure, and challenges can find no better place than defence to meet all their professional expectations. The Indian Armed Forces are the military forces of India which consist of four professional uniformed services: The Indian Army, Indian Air Force, Indian Navy and Indian Coast Guard. The various paramilitary organisations and various inter-service institutions also help the Indian Armed Forces. The Ministry of Defence is responsible for the management of armed forces in India.
Recruitment in Indian Armed Forces

The Indian Armed Forces symbolize the ideals of service, patriotism and composite culture of the country. Recruitment to the Armed Forces is voluntary and open to all citizens of India irrespective of caste, class, religion and community, provided the laid down physical, medical and educational criteria are met.
UPSC Recruitment of Commissioned Officers
The Union Public Service Commission recruits the Commissioned Officers in the Armed Forces by conducting mainly the two all India Competitive Examinations.
Feel Proud - Join Indian Army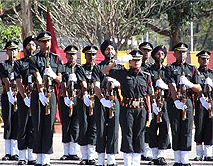 Apart from recruitment through the UPSC, the commissioned officers are also recruited in Army through the Non-UPSC entries.
The Army offers both permanent and short service commissions. Permanent commission (PC) is granted through the Indian Military Academy (IMA) Dehradun and Short Service Commission (SSC) is granted through Officers Training Academy (OTA) Chennai. When you opt for 'PC', you are basically looking at a permanent career in the Army, a career till you retire. SSC is a wonderful option for all those of you who aspire to serve it for a few years. It gives you the option of joining the Army, and serving it as a commissioned officer for five years. Once your tenure is over, you are allowed to opt for PC. Alternatively, you can also ask for a five years extension and can choose to resign from your post any time during this period.
Be an AIR Warrior
Recruitment of Officers through Non- UPSC Entries: Recruitment of Commissioned Officers in the Indian Air Force is mainly done through the UPSC. For technical branches, women special entry scheme, National Cadet Corps (NCC) special entry scheme, service entries, recruitment is made directly through the Recruiting Directorate for the Indian Air Force.
As an officer in the Indian Air Force you will strategise, lead and manage. Depending on your qualifications, you could join one of the various branches in the IAF. Broadly the Air Force has three branches with further sub-streams.
Nausena Bharti - Career opportunity in Indian Navy
A job in the Navy offers you a chance to exploit your true potential as a professional - by learning new skills, acquiring unrivalled experience in the process of applying those skills, and making the most of Navy advancement.
In the Indian Navy, you will find there's much more to be gained than a regular salary. In fact, the experience that you gain in the Navy can help you shape your future through outstanding financial benefits, unparalleled career potential, and the lifestyle of freedom and personal growth that you've been waiting for.
Broad Classification of Navy Branches
Indian Coast Guard
The life of a Coast Guard officer is a happy with mix of many things such as hard work, professionalism, risk and adventure and the opportunity to move around and visit different places within India and abroad. Onboard a Coast Guard ship is engaging, adventurous and challenging experience for youngsters. From saving human lives at sea and assisting fishermen in peril, to apprehending poachers and preserving marine biodiversity, job satisfaction comes easy to a "Coast Guardsman". Each day at sea is filled with promise, and each mission is different in an inimitable way.
You can also contact officers and sailors for any information related to career in the Indian Coast Guard.
Central Armed Police Forces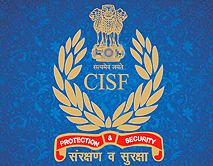 Assam Rifles
Assam Rifles (AR) is a potent organization with 46 battalions and its associated command and administrative back up. It is designated by the GoM committee as the Border Guarding Force for the Indo-Myanmaar border and is also its lead intelligence agency.
National Security Guard
National Security Guard (NSG): It is a task-oriented Force and has two complementary elements in the form of the Special Action Group (SAG) comprising Army personnel and the Special Ranger Groups (SRG), comprising personnel drawn from the Central Para Military Forces/State Police Force. All the personnel are on deputation.
Inter-service institutions
Related Links