Tourism has grown leaps and bounds over the years in India, with each region contributing something to its splendor and exuberance. India's rich cultural diversity reflects through its people, languages, cuisine, traditions, customs, music, dance, religious practices and festivals, its holistic healing traditions, art and craft.
To make travel to India trouble-free and unforgettable for foreign tourists, the Government of India launched e-Tourist Visa scheme - External Website that opens in a new window on November 27, 2014 to 43 countries from nine designated Indian Airports. The Government extended this Scheme to the citizens of Guyana and Sri Lanka in January, 2015 and April, 2015, respectively. The e-Tourist Visa facility - External Website that opens in a new window was extended to the nationals of 31 countries in May, 2015. With more addition, the total number of countries under the scheme is 76. The scheme will be extended to more countries in a phased manner. The Government is aiming to extend this scheme to 150 countries to encourage and promote tourism in India.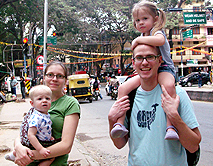 e-Tourist Visa Facility - External Website that opens in a new window is currently available for holders of passport of following countries; Anguilla, Antigua & Barbuda, Australia, Bahamas, Barbados, Belize, Brazil, Cambodia, Canada, Cayman Island, Chile, Cook Islands, Costa Rica, Djibouti, Dominica, Dominican Republic, Ecuador, El Salvador, Estonia, Fiji, Finland, France, Georgia, Germany, Grenada, Guyana, Haiti, Honduras, Indonesia, Israel, Japan, Jordan, Kenya, Kiribati, Laos, Latvia, Liechtenstein, Lithuania, Luxembourg, Marshall Islands, Mauritius, Mexico, Micronesia, Montenegro, Montserrat, Myanmar, Nauru, New Zealand, Nicaragua, Niue Island, Norway, Oman, Palau, Palestine, Papua New Guinea, Paraguay, Philippines, Republic of Korea, Republic of Macedonia, Russia, Saint Christopher and Nevis, Samoa, Singapore, Solomon Islands, Sri Lanka, Thailand, Tonga, Tuvalu, UAE, Ukraine, USA, Vanuatu, Vatican City-Holy See, Vietnam.
e-Tourist Visa Application
Upload Photo and Passport Page
Using Credit / Debit card
eTV Will be sent to your e-mail
Visa Status Enquiry can be used to know Visa Status, Payment Status and to Print e-Tourist Visa.
Print eTV and carry at the time of travel
Eligibility for the scheme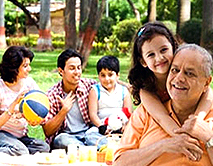 International Travellers whose sole objective of visiting India is recreation, sightseeing, casual visit to meet friends or relatives, short duration medical treatment or casual business visit.
Passport should have at least six months validity from the date of arrival in India. The passport should have at least two blank pages for stamping by the Immigration Officer.
International Travellers should have return ticket or onward journey ticket, with sufficient money to spend during his/her stay in India.
International Travellers having Pakistani Passport or Pakistani origin may please apply for regular Visa at Indian Mission.
Not available to Diplomatic/Official Passport Holders.
Not available to individuals endorsed on Parent's/Spouse's Passport i.e. each individual should have a separate passport.
Not available to International Travel Document holders.
The documents required for e-Tourist Visa (eTV)
Scanned First Page of Passport

Format -PDF
Size : Minimum 10 KB ,Maximum 300 KB
The digital photograph to be uploaded along with the Visa application should meet the following requirements:
Format - JPEG
Size: a. Minimum 10 KB b. Maximum 1 MB
The height and width of the Photo must be equal.
Photo should present Full face, front view, eyes open.
Center head within frame and present full head from top of hair to bottom of chin.
Background should be plain light colored or white background.
No shadows on the face or on the background.
Without borders
Instructions for e-Tourist Visa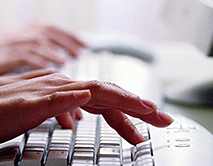 Applicants of the eligible countries may apply online minimum 4 days in advance of the date of arrival with a window of 30 days. Example: If you are applying on 1st Sept. then applicant can select arrival date from 5th Sept. to 4th Oct.
Recent front facing photograph with white background and photo page of Passport containing personal details like name, date of birth, nationality, expiry date etc. to be uploaded by the applicant. The application is liable to be rejected if the uploaded document and photograph are not clear/as per specification.
e-Tourist Visa (eTV)

- External Website that opens in a new window

fee is US$ 60/- per passenger excluding interchange charge for credit/debit cards. The fee must be paid at least 4 days before the expected date of travel filled by you otherwise application will not be processed.
eTV

- External Website that opens in a new window

fee once submitted is non-refundable as the fee is for processing of the application and is not dependent on either Grant or Rejection of VISA.
Applicant should carry a copy of eTV

- External Website that opens in a new window

along with him/her at the time of travel.
Biometric details of the applicant will be mandatorily captured at Immigration on arrival in India.
The validity of visa will be 30 days from the date of arrival in India.
eTV

- External Website that opens in a new window

is valid for entry through 9 designated Airports i.e. Bengaluru, Chennai, Cochin, Delhi, Goa, Hyderabad, Kolkata, Mumbai & Trivandrum. However, the foreigner can take exit from any of the authorized Immigration Check Posts (ICPs) in India.
This facility is in addition to the existing Visa services.
eTV

- External Website that opens in a new window

is allowed for a maximum of two visits in a calendar year.
eTV

- External Website that opens in a new window

once issued on arrival is Only single entry, non-extendable, non-convertible & not valid for visiting Protected/Restricted and Cantonment Areas.
Applicants can track the status of their application online by clicking visa status.
Please be careful while making payment of the eTV

- External Website that opens in a new window

fee. If the number of unsuccessful attempts is more than three (03), then the application id would be blocked and the applicant would be required to apply afresh by filling the application form again and regenerating a new application id.
Before re-applying, the applicants are requested to wait for 4 hours for payment status updating, after final submission of the application form and payment of the fee. The payment status updating may take up to 4 hours.
Nationals of Yellow Fever affected countries must carry YELLOW FEVER VACCINATION CARD at the time of arrival in India, otherwise they may be quarantined for 6 days upon arrival in India. Please visit the Ministry of Health & Family Welfare's latest guidelines regarding yellow fever countries

- External Website that opens in a new window

.
For any assistance call 24x7 Visa support center at +91-11-24300666 or send email to indiatvoa[at]gov[dot]in
Useful Related Links