The Employees' State Insurance Scheme is an integrated measure of Social Insurance embodied in the Employees' State Insurance Act and it is designed to accomplish the task of protecting 'employees' as defined in the Employees' State Insurance Act, 1948 against the impact of incidences of sickness, maternity, disablement and death due to employment injury and to provide medical care to insured persons and their families. The ESI Scheme applies to factories and other establishment's viz. Road Transport, Hotels, Restaurants, Cinemas, Newspaper, Shops, and Educational/Medical Institutions wherein 10 or more persons are employed. However, in some States threshold limit for coverage of establishments is still 20. Employees of the aforesaid categories of factories and establishments, drawing wages upto Rs.15,000/- a month, are entitled to social security cover under the ESI Act. ESI Corporation has also decided to enhance wage ceiling for coverage of employees under the ESI Act from Rs.15,000/- to Rs.21,000/-.
ESI Corporation has extended the benefits of the ESI Scheme to the workers deployed on the construction sites located in the implemented areas under ESI Scheme w.e.f. 1st August, 2015.
The ESI Scheme is financed by contributions from employers and employees. The rate of contribution by employer is 4.75% of the wages payable to employees. The employees' contribution is at the rate of 1.75% of the wages payable to an employee. Employees, earning less than Rs. 137/- a day as daily wages, are exempted from payment of their share of contribution.
When and how ESIC started?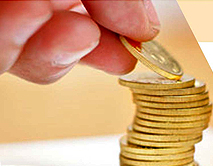 ESIC scheme was inaugurated in Kanpur on 24th February 1952 (ESIC Day) by then Prime Minister Pandit Jawahar Lal Nehru. The venue was the Brijender Swarup Park, Kanpur and Panditji addressed a 70,000 strong gathering in Hindi in the presence of Pt. Gobind Ballabh Pant, Chief Minister Uttar Pradesh, Babu Jagjivan Ram, Union Labour Minister, Raj Kumari Amrit Kaur, Union Health Minister, Sh.Chandrabhan Gupt, Union Food Minister and Dr.C.L.Katial, the first Director General of ESIC.
ESIC scheme was simultaneously launched at Delhi as well and the initial coverage for both the centers was 1,20,000 employees. Our first Prime Minister was the first honorary insured person of the Scheme.
The promulgation of Employees' State Insurance Act, 1948 (ESI Act), by the Parliament was the first major legislation on social Security for workers in independent India. It was a time when the industry was still in a nascent stage and the country was heavily dependent on an assortment of imported goods from the developed or fast developing countries.
How it works?
Coverage
In the beginning, the ESI Scheme was implemented at just two industrial centers in the country in 1952, namely Kanpur and Delhi. There was no looking back since then in terms of its geographic reach and demographic coverage. Keeping pace with the process of industrialization, the Scheme today, stands implemented at over 843 centres in 33 States and Union Territories. The Act now applies to over 7.83 lakhs factories and establishments across the country, benefiting about 2.13 crores insured persons/ family units. As of now, the total beneficiary stands at over 8.28 crores.
Infrastructure
Ever since its inception in 1952, the infrastructural network of the Scheme has kept expanding to meet the social security requirements of an ever increasing worker population. ESI Corporation has so far set up 151 hospital and 42 hospital annexes for inpatient services. Primary and out-patient medical services are provided through a network of about 1450/188 ESI dispensaries/AYUSH units, and 954 panel clinics.
The Corporation has also set up five Occupational Disease Centers, one each at Mumbai (Maharashtra), New Delhi, Kolkata (W.B.), Chennai (T.N.) and Indore (M.P.) for early detection and treatment of occupational diseases prevalent amongst workers employed in hazardous industries.
For payment of Cash Benefits, the Corporation operates through a network of over 628/185 Branch Offices/Pay Offices, whose functioning is supervised by 62 Regional/Sub-Regional and Divisional offices.
ESI Schemes
Cash Benefits
Sickness Benefit (@70% of wages for 91 days)
Disablement Benefit (for self)

Temporary @ 90% of last wages as long as last
Permanent disablement @ pro rata loss of earning capacity lifelong

Maternity Benefit (@ 100% of wages for 12 weeks)
RGSKY for unemployment (50% of last wages for 1 year)
Dependent benefit (@ 90% of wages)
Funeral Expenses (Rs 10000/-)
Other Benefits

Vocational rehabilitation
Physical Rehabilitation
Improvement in ESIC Hospitals
Electronic Health Record
VIBGYOR - Operation Indradhanush
Medical Helpline
Special OPD
Pathological & X-Ray in PPP Model
Quality Control on Medicine & Drugs
Regular Inspection of H'ble Member of ESIC to ESIC/ESIS Hospitals
Queue management, Behavioral Training of Doctor & Paramedical Staff, Ayush, Yoga, Special Child & Mother care hospital, May I help You etc.
Specialties being Created - ICU, CT, MRI, Dialysis, Cat-labs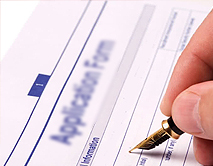 Shri Narendra Modi, Hon'ble Prime Minister launched a series of Health Reforms initiatives of ESIC at Vigyan Bhawan, New Delhi on 20.07.2015. Health Reforms Agenda of ESIC includes online availability of Electronic Health Record of ESI Beneficiaries (Insured Persons and their family members). Launch of ESIC 2.0: Health Reform Agenda of ESIC
Improvement in Health Care: Area of Concern
Monitoring
Proposal to State Government to Form State Level Corporation/Society
Create additional Model and Super specialty Hospital
Upgrade 1/3rd of Dispensaries (40 in UP) to 6 Bed Hospital
With proposed expansion Number of New dispensaries ( 26 ) shall be set up
Equipment and Building by ESIC
Related Links