India is one of the most favoured destinations for tourists across the world. Every year the number of tourists coming to India is increasing. Therefore, it becomes a necessity to provide hassle free immigration and visa related services to tourists and others arriving to India. Besides being a major business and services hub, Immigration Check Post is the first point of contact that generates public and popular perception about the country, thus it necessitated a state of the art system for prompt and user-friendly services.
In order to modernize and upgrade the immigration services, "Immigration, Visa and Foreigners Registration & Tracking (IVFRT)" has been identified and included as one of the Mission Mode Projects (MMPs) to be undertaken by the Ministry of Home Affairs under the National e-Governance Plan (NeGP). The core objective of this Project is to develop and implement a secure and integrated service delivery framework that facilitates legitimate travellers while strengthening security. The scope of the project includes 169 Missions, 77 ICPs (Immigration Check Posts), 5 FRROs (Foreigners Regional Registration Offices), and FROs (Foreigners Registration Offices) in the State/District Headquarters.
The implementation of this MMP will enable authentication of traveller's identity at the Missions, Immigration Check Posts (ICPs) and Foreigners Registration Offices (FROs) through use of intelligent document scanners and biometrics, updation of foreigners' details at entry and exit points, improved tracking of foreigners through sharing of information captured during visa issuance at Missions, during immigration check at ICPs, and during registration at FRRO/FROs.
A web portal for the Bureau of Immigration (BoI) under Ministry of Home Affairs (MHA), was launched on 10th April 2013 to provide online services as aimed in the MMP. The portal is a unified site for the complete information on the Immigration, Visa, Foreigners' Registration and Tracking (IVFRT) which is designed and developed by the IVFRT team.
Services Offered by Bureau of Immigration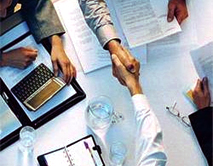 A total of 37 services, including 9 core services, are to be covered under the MMP for streamlining and integrating Visa, Immigration and Foreigners Registration and Tracking processes. The 9 core services envisaged to be provided under this project are:
Facilitation services to the traveler by providing multi-channel access to relevant information and submission of forms
Online appointments, application status tracking, feedback and grievance redressal modules.
Visa Issuance service
Integrated database of 'unique case files' for travelers for effective collection and dissemination of traveler information
Document verification and authentication services to the Mission, Immigration and FRRO
Effective facilitation of travelers at Immigration
Effective targeted intervention through an integrated approach to profiling, risk assessment and watch-listing
Interagency information and alert sharing services
Alert generation and dissemination service



Immigration
Immigration check is conducted for all passengers, Indians or foreigners, both at the time of arrival and departure. The passports are duly stamped at arrival as well as departure. Passengers should be careful to see that their passports are duly stamped before leaving the immigration counter. All passengers, foreigners as well as Indians, coming to India or departing from India are required to fill-up Arrival Card and Departure Cards at arrival and departure respectively.
Registration and Visa Extension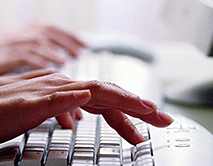 All foreigners (including foreigners of Indian origin) visiting India on long term (more than 180 days) Student Visa, Medical Visa, Research Visa and Employment Visa are required to get themselves registered with the Foreigners Regional Registration Officer (FRRO)/Foreigners Registration Officer (FRO) concerned having jurisdiction over the place where the foreigner intends to stay, within 14 days of arrival.
However, Pakistan nationals are required to register within 24 hours of their arrival. All Afghan nationals are required to register with the FRRO/FRO concerned within 14 days of arrival except those Afghan nationals who enter India on a visa valid for 30 days or less provided the Afghan national concerned gives his/her local address in India to the Indian Mission/FRRO/FRO. The Afghan nationals who are issued visas with 'Exemption from police reporting' are exempt from Police reporting as well as Exit permission provided they leave within the Visa validity period.
Foreigners other than those mentioned above will not be required to get themselves registered, even if they have entered India on a long term visa provided their continuous stay in India does not exceed 180 days. If the intention of the foreigner is to stay in India for more than 180 days, he/she should get himself/herself registered well before the expiry of 180 days from the date of arrival with the FRRO/FRO concerned.
Foreigner of Indian Origin
Person of Indian Origin (PIO)

All persons of Indian origin who are in possession of the passport of any other country except Pakistan, Bangladesh, Afghanistan, Nepal, Bhutan, China, Sri Lanka or any other country specified by the government, are eligible for PIO Card if they comply with the rules and regulations specified by the government:

Overseas Citizenship of India (OCI)

Foreigners of Indian origin (except Pakistan and Bangladesh) whose present nationality is such that their country of nationality allows dual citizenship in some form or other, are eligible to apply under OCI scheme, if he/she possesses evidence of self or parents or grandparents:

Indian Citizenship (IC)

Indian citizenship can be acquired by birth, descent, registration and naturalization. The conditions and procedure for acquisition of Indian citizenship are as per the provision of the Citizenship Act, 1955.