Nai Manzil, a scheme launched on 8th August 2015, aims to benefit the minority youths who do not have a formal school leaving certificate in order to provide them formal education and skills, and enable them to seek better employment and livelihoods in the organised sector.
The Scheme has been approved with the cost of Rs.650.00 Crore for five years with 50% funding from the World Bank. This is the first World Bank supported programme for minority welfare being managed by the Ministry of Minority Affairs. The scheme is also significant as it combines education with skills for school dropouts which will significantly enhance their employability.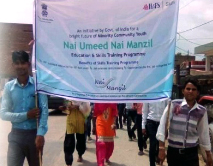 While the minority communities comprise a little over 20% of India's population, their contribution to the workforce lags at 44% vs the national average of 54%. The factors contributing to this lower participation include higher rate of dropping out from school, lower employability skills, and perceived lower returns from education. To address this issue effectively, a guideline has been implemented successfully by Ministry of Minority Affairs and in case of query related to this scheme, Ministry has also provided various concerned authority details.
Scheme Objectives
The objective of the scheme is to provide education and market-driven skills training to youth between the ages of 17-35 years from minority community families who are Below Poverty Line (BPL). The scheme offers non-residential integrated education and skills training for 9 to 12 months, of which a minimum of 3 months are devoted to skills training. The scheme intends to provide placements to at least 70% of the trained youth in jobs which would earn them basic minimum wages and provide them with other social protection entitlements like Provident Funds, Employee State Insurance (ESI) etc.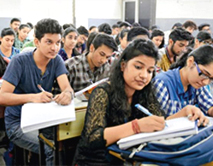 The primary catchment areas for beneficiaries under this scheme are the 1,228 Community Development Blocks where Minority population is 25% or more of total population as identified by the Ministry of Minority Affairs. Additional catchment areas beyond these Blocks may also be notified by the Steering Committee for the implementation of the scheme in consultation with the State Governments. Total physical target of the Scheme is to cover approximately one lac beneficiaries.
The trainee should belong to six notified minority communities.
Other minorities notified by the States/UTs also eligible for up to 5% of the total seats.
The trainee should be between 17-35 years of age
The minimum qualification of trainee should be as per NIOS / equivalent for class VIII and class X bridge program
The trainee should belong to the Below Poverty Line (BPL) population both from urban and rural areas
30% of the beneficiary seats earmarked for girl/women candidates
Scheme Components
Education Component: The education component of the Nai Manzil Scheme aims to integrate disadvantaged minority youth who were left out from formal schooling by helping them attain certification from the National Institute of Open Schooling (NIOS) or any State Open School. Under Nai Manzil, the candidates are offered either OBE Level 'C' (equivalent to Class VIII) course or the 'Secondary Level Examination Program' (equivalent to Class X), depending on her/his eligibility.
Skills Training Component: Nai Manzil offers skills training compliant with National Skills Qualification Framework (NSQF). The skills training programme is of minimum 3 months duration and includes soft skills training, basic IT training and Basic English training. The Scheme lays special focus on skills courses that are aligned at NSQF level 3 or above, so that the students may benefit by finding better jobs in the labour market. Training on Health and Life Skills is also imparted to the beneficiaries.
Placement of Candidates: Successful candidates are placed in regular employment in the sector in which she/he has trained. Employment in the formal sector is desirable, however, if that is not possible then it is ensured that the job covers minimum desired standards and norms.
Post Placement Support: Given the significant labour churning which occurs after training, Nai Manzil provides post placement support for at least 3 months. Students are tracked and supported for one year after placement. If during that time any student drops out of the labour market, the PIA will be responsible for finding another job for her/him. Post placement support includes regular counselling to support candidates in their transition into the workplace and help them settle into their new jobs/vocation.
Institutional Arrangements and Scheme Implementation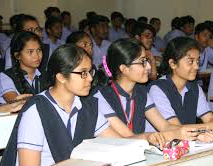 Ministry of Minority Affairs (MoMA): The MoMA, Govt. of India (Gol) is the principal implementing agency of the project. The overall operations of the project are headed by a Project Director at the rank of Joint Secretary (or above) to the Govt. of India and s/he is supported by a Director and an Under Secretary.
Program Management Unit: The day to day functions of the Project implementation are managed by a Program Management Unit (PMU), which is led by a Team Leader and Seven Technical Experts who work under the overall supervision and guidance of the Project Director.
Project Implementation Agencies (PIAs): The Project at the ground level is implemented by PIAs who are selected from amongst private (for profit or not for profit) and/or government agencies.
Steering Committee: A Steering Committee headed by the Secretary MoMA, and comprising of members from Government entities who are involved in education, skill development, minorities development etc and and Industry representatives, provides overall supervision and guidance to the project implementation.
Technical Advisory Committee: Apart from the Steering Committee, in order to provide support and guidance to the implementation of the scheme, a Technical Advisory Committee (TAC) has been set up by MoMA.
Social Safeguards: The Nai Manzil scheme is socially inclusive and gender sensitive with its explicit focus on vulnerable sections from the minority communities.
Project Monitoring & Evaluation
MIS Portal: An MIS portal is available to allow online application by candidates who wish to avail the benefits under this scheme, and by mobilizers who wish to register such candidates as beneficiaries.
CCTV Recording: The CCTV recording of training programmes is required to be maintained by PIAs for record purpose and cross checking. The Bio-metric attendance (Aadhar based) and GIS tagging of centres is also to be done by PIA.
Monitoring: Project Management Unit (PMU) conducts overall monitoring and evaluation for the scheme including the project appraisal, annual bench marking surveys etc.
Related Links