Making quality medicines available at affordable prices for all, particularly the poor and disadvantaged, through exclusive outlets "Jan Aushadhi Medical Store", so as to reduce out of pocket expenses in healthcare.
In September 2015, the 'Jan Aushadhi Scheme' was revamped as 'Pradhan Mantri Jan Aushadhi Yojana' (PMJAY). In November, 2016, to give further impetus to the scheme, it was again renamed as "Pradhan Mantri Bhartiya Janaushadhi Pariyojana" (PMBJP).
Pradhan Mantri Bhartiya Janaushadhi Pariyojana (PMBJP) is a campaign launched by the Department of Pharmaceuticals to provide quality medicines at affordable prices to the masses. PMBJP stores have been set up to provide generic drugs, which are available at lesser prices but are equivalent in quality and efficacy as expensive branded drugs.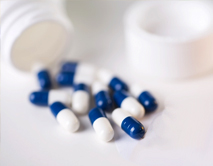 Mission
Create awareness among public regarding generic medicines.
Create demand for generic medicines through medical practioners.
Create awareness through education and awareness program that high price need not be synonymous with high quality.
Provide all the commonly used generic medicines covering all the therapeutic groups.
Provide all the related health care products too under the scheme.
Vision
To bring down the healthcare budget of every citizen of India through providing Quality generic Medicines at Affordable Prices.
Benefits of the Jan Aushadhi Campaign
The Jan Aushadhi initiative will make available quality drugs at affordable prices through dedicated stores selling generic medicines which are available at lesser prices but are equivalent in quality and efficacy as expensive branded drugs.
Promote greater awareness about cost effective drugs and their prescription.
Make available unbranded quality generic medicines at affordable prices through public-private partnership.
Encourage doctors, more specifically in government hospital to prescribe generic medicines.
Enable substantial savings in health care more particularly in the case of poor patients and those suffering from chronic ailments requiring long periods of drug use.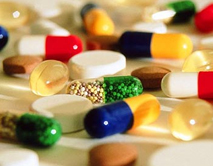 To ensure high quality, medicines are procured from WHO Good manufacturing practice (GMP), Current Good Manufacturing Practice and CPSUs manufacturers for supplying to Pradhan Mantri Bhartiya Janaushadhi Kendras. Each batch of drugs procured is tested random at BPPI's empanelled National Accreditation Board for Testing and Calibration Laboratories (NABL) accredited laboratories thereby ensuring quality, safety and efficacy of medicines and conformance with required standards. Only after being certified by these laboratories, medicines are dispatched to C&F agents, Distributors and JAKs.
Salient features of the Scheme
Ensure access to quality medicines
Extend coverage of quality generic medicines so as to reduce the out of pocket expenditure on medicines and thereby redefine the unit cost of treatment per person
Create awareness about generic medicines through education and publicity so that quality is not synonymous with only high price
A public programme involving Government, PSUs, Private Sector, NGO, Societies, Co-operative Bodies and other Institutions
Create demand for generic medicines by improving access to better healthcare through low treatment cost and easy availability wherever needed in all therapeutic categories.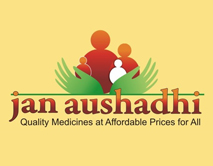 Jan Aushadhi Campaign has already started with the opening of the first Jan Aushadhi on 25th November 2008 with the active participation of the CPSUs namely, IDPL,HAL,BPC with the launch of the Jan Aushadhi store at Shastri Bhawan, New Delhi, on campaign is reaching an ambitious phase of launching of more than 45 stores Pradesh, Delhi, Rajasthan, Maharashtra, Haryana, Bihar, UP, Assam and Chhattisgarh five Jan Aushadhi drug stores are coming up in Punjab, one each at Bhatinda, Jalandhar, Panchkula, Faridabad, and Mohali in February 2009 with additional stores opening up at Panchkula and Faridabad shortly.
The Hon'ble Minister of Finance while presenting the Budget for the year 2016-17 in Parliament, made a special mention on PMJAY. The excerpt of the Budget Speech of Hon'ble Finance Minister is reproduced below :
"Making quality medicines available at affordable prices has been a key challenge. We will reinvigorate the supply of generic drugs. 3,000 Stores under Prime Minister's Jan Aushadhi Yojana will be opened during 2017."
Procedure for opening a Jan Aushadhi store
For detailed guidelines, click on the relevant category mentioned below.
National Toll free Helpline: 1800-180-8080
Related Links