Government of India lays special emphasis on financial inclusion of citizens as it is crucial to poverty reduction. Exclusion of a large number of people from any access to financial services prevents the growth of our country. A scheme to empower citizens financially was highly needed so that everyone can reap the benefits of growth and development.
Pradhan Mantri Jan Dhan Yojana (PMJDY), the biggest financial inclusion initiative in the world, was announced by the Hon'ble Prime Minister Shri Narendra Modi on 15thAugust 2014 from the ramparts of the Red Fort and launched by him on 28th August 2014 across the country. While launching the Yojana, the Prime Minister had described the occasion as a festival to celebrate the liberation of the poor from a vicious cycle.
Prime Minister had referred to the ancient Sanskrit verse: Sukhasya Moolam Dharma, Dharmasya Moolam Artha, Arthasya Moolam Rajyam - which puts the onus on the state to involve people in economic activity. "This Government has accepted this responsibility," the Prime Minister had said. The Prime Minister had also sent email to an estimated 7.25 lakh bank employees, exhorting them to help reach the target of 7.5 crore bank accounts, and bring freedom from financial untouchability.
PMJDY in Guinness Book of World Records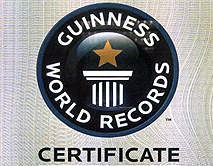 What is Pradhan Mantri Jan-Dhan Yojana?
PMJDY is National Mission for Financial Inclusion to ensure access to financial services, namely, Banking/Savings & Deposit Accounts, Remittance, Credit, Insurance and Pension in an affordable manner.
Where can I open an account under this scheme?
Account can be opened in any bank branch or Business Correspondent (Bank Mitr) outlet.
What documents are required?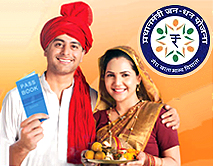 If Aadhaar Card/Aadhaar Number is available then no other documents is required. If address has changed, then a self certification of current address is sufficient.
If Aadhaar Card is not available, then any one of the following Officially Valid Documents (OVD) is required: Voter ID Card, Driving License, PAN Card, Passport & NREGA Card. If these documents also contain your address, it can serve both as "Proof of Identity and Address".
If a person does not have any of the "officially valid documents" mentioned above, but it is categorized as 'low risk' by the banks, then he/she can open a bank account by submitting any one of the following documents:

Identity Card with applicant's photograph issued by Central/State Government Departments, Statutory/Regulatory Authorities, Public Sector Undertakings, Scheduled Commercial Banks and Public Financial Institutions;
Letter issued by a gazette officer, with a duly attested photograph of the person.
Financial Literacy
Whether Cheque Book will be issued?
In PMJDY accounts are being opened with Zero balance. However, if the account-holder wishes to get cheque book, he/she will have to fulfill minimum balance criteria, if any, of the bank.
What are the direct/special benefits?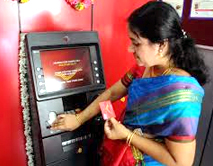 Special benefits attached to the scheme are:
Interest on deposit
Accidental insurance cover of

Rs.

1.00 lac
No minimum balance required. However, for withdrawal of money from any ATM with Rupay Card, some balance is advised to be kept in account.
Life insurance cover of

Rs.

30,000/-
Easy Transfer of money across India
Beneficiaries of Government Schemes will get Direct Benefit Transfer in these accounts.
After satisfactory operation of the account for 6 months, an overdraft facility will be permitted
Access to Pension, insurance products
Accidental Insurance Cover, RuPay Debit Card must be used at least once in 45 days.
Overdraft facility up to

Rs.

5000/- is available in only one account per household, preferably lady of the household.