A healthy and developing insurance sector is of vital importance to every modern economy. The growing size of the sector, the high level of sophistication in marketing and selling practices and forms of promotion like advertising, etc. have contributed to the increased need for protection of the insurance policy holders.
The Insurance Regulatory and Development Authority (IRDA) works on protection of the consumer right and development of the insurance sector. The Insurance Regulatory and Development Authority Act, 1999 spells out the Mission of IRDA as: "... to protect the interests of the policyholders, to regulate, promote and ensure orderly growth of the insurance industry and for matters connected therewith or incidental thereto......"
The Insurance Sector was opened for private participation with the enactment of the Insurance Regulatory and Development Authority Act, 1999. Since opening up, the number of participants in the industry has gone up from seven insurers in the year 2000 to 51 insurers as on January, 2013. The total 51 insurers include 24 Registered Life Insurers and 27 Registered Non-Life Insurers.
Insurance Products and Your Rights
Life Insurance

Life Insurance is a financial cover for a contingency linked with human life, like death, disability, accident, retirement etc. Human life is subject to risks of death and disability due to natural and accidental causes. When human life is lost or a person is disabled permanently or temporarily, there is loss of income to the household. Though human life cannot be valued, a monetary sum could be determined based on the loss of income in future years. Hence, in life insurance, the Sum Assured (or the amount guaranteed to be paid in the event of a loss) is by way of a 'benefit'. Life Insurance products provide a definite amount of money in case the life insured dies during the term of the policy or becomes disabled on account of an accident.
Health Insurance

The term 'Health Insurance' relates to a type of insurance that essentially covers your medical expenses. A health insurance policy like other policies is a contract between an insurer and an individual / group in which the insurer agrees to provide specified health insurance cover at a particular "premium" subject to terms and conditions specified in the policy.
Motor Insurance

Motor insurance gives protection to the vehicle owner against (i) damages to his/her vehicle and (ii) pays for any Third Party Liability determined as per law against the owner of the vehicle. Third Party Insurance is a statutory requirement. The owner of the vehicle is legally liable for any injury or damage to third party life or property caused by or arising out of the use of the vehicle in a public place. Driving a motor vehicle without insurance in a public place is a punishable offence in terms of the Motor Vehicles Act, 1988.
Property Insurance

Insurance of property means insurance of buildings, machinery, stocks etc. against fire and allied perils, burglary risks and so on. Goods in transit via Sea, Air, Railways, Roads and Courier can be insured under Marine Cargo Insurance. Hulls of ship and boats can be insured under Marine Hull Insurance. Further, there are specialized policies available such as Aviation Insurance Policy for insurance of planes and helicopters. Thus Property Insurance is a very vast category of General Insurance and the type of cover that you need depends upon the type of property you are seeking to cover.
Travel Insurance

Travel Insurance offers insurance protection while you travel. Travel Insurance may be called by different names by insurance companies. It is important for you to check and understand whether the policy covers domestic travel or overseas travel or both. Travel Insurance protects you and/or family against travel related accidents, unexpected medical expenditure during travel, losses such as baggage loss, loss of passport, etc. and interruption or delays in flights or delayed arrival of baggage etc.
Special Groups

To help the senior citizens the IRDA has special provisions for Senior Citizen Policy holders. Similarly, a special category of insurance policies (micro-insurance policies) have been created to promote insurance coverage among economically vulnerable sections of society. The IRDA Micro-insurance Regulations, 2005 defines and enables micro-insurance.
Making a Claim
Making a claim in any insurance product is an important process. The policy holder should know the details of the claim procedure and terms & conditions.
Complaints and Grievance Redressal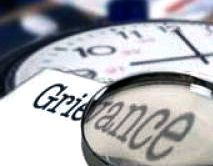 At Insurance Company
If the consumer is unhappy with the insurance company he can approach the Grievance Redressal Officer of the concerned company.
IRDA's regulations stipulate the Turnaround Times (TAT) for various services that an insurance company has to render to the consumer
IRDA has stipulated that each insurance company should codify and make public the way it will deal with consumer complaints and resolve them. Click here for the Grievance Redressal Policies of all the Life insurance Companies and Non-Life Insurance Companies.
At IRDA
If your insurance company does not resolve your complaint to your satisfaction then you can file your complaint with IRDA. The consumers can lodge their complaints through various channels:
At Ombudsman and Consumer Forum
If your complaint is suitable for taking to the Insurance Ombudsman IRDA will help you resolve it by taking it up with the insurance company
For disputes where enquiry or adjudication is required you should approach the Consumer Forum or Courts.
Consumer Awareness
An enlightened consumer is an empowered consumer. An aware consumer not only protects himself from exploitation but induces efficiency, transparency and accountability in the entire insurance sector. Realising the importance of consumer empowerment the IRDA has accorded priority to Consumer Education, Consumer Protection and Consumer Awareness. The IRDA has following awareness programmes: