SE Shagun, i.e., School Education Shagun is an all encompassing platform relating to the entire gamut of activities of the Department of School Education in the Government of India and all States and Union Territories. The word 'ShaGun' is coined from two different words - 'Shala' meaning Schools and 'Gunvatta' meaning Quality, and the ShaGun portal likewise has two parts:
One part is a repository of best practices, photographs, videos, studies, newspaper articles etc on elementary education in schools of the Central Government, States & UTs & Autonomous bodies. Its purpose is to showcase success stories, thus providing a platform for all stakeholders to learn from each other, and instilling a positive competitive spirit among all the States and UTs.
The second part is the online monitoring module of ShaGun which measures State-level performance and progress against key educational indicators which enables the Government of India and the State and UT Departments of education to conduct real-time assessments which normal paper-based monitoring mechanisms did not allow. Through ShaGun, the data collection and reporting processes have been simplified; resulting in a totally transparent and efficient system.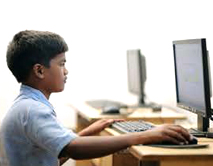 To assess the status of all government and government aided schools on various key indicators viz.,availability of school infrastructure and other facilities related to teachers and students
To ensure authenticity of data provided in various portals
To provide feedback on various dimensions at all levels
To facilitate the system to be responsive to school-specific needs, analyze school reports and initiate appropriate policy interventions
Schemes and Programmes
Institutions
E-learning Platforms
National Initiative for School Heads and Teachers (NISHTHA)
All India Survey on Higher Education (AISHE)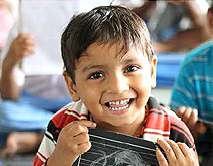 To portray the status of higher education in the country, Ministry of Human Resource Development has endeavoured to conduct an annual web-based All India Survey on Higher Education (AISHE). The survey covers all the Institutions in the country engaged in imparting of higher education. Data is being collected on several parameters such as teachers, student enrolment, programmes, examination results, education finance and infrastructure. Indicators of educational development such as Institution Density, Gross Enrolment Ratio, Pupil-teacher ratio, Gender Parity Index, Per Student Expenditure will also be calculated from the data collected through AISHE. These are useful in making informed policy decisions and research for development of education sector.
Related Links