Cities accommodate nearly 31% of India's current population and contribute 63% of GDP (Census 2011). Urban areas are expected to house 40% of India's population and contribute 75% of India's GDP by 2030. This requires comprehensive development of physical, institutional, social and economic infrastructure. All are important in improving the quality of life and attracting people and investment, setting in motion a virtuous cycle of growth and development. Development of Smart Cities is a step in that direction.
The Smart Cities Mission is an innovative and new initiative by the Government of India to drive economic growth and improve the quality of life of people by enabling local development and harnessing technology as a means to create smart outcomes for citizens.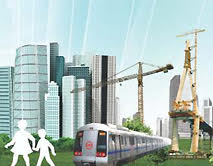 Smart Cities focus on their most pressing needs and on the greatest opportunities to improve lives. They tap a range of approaches - digital and information technologies, urban planning best practices, public-private partnerships, and policy change - to make a difference. They always put people first.
In the approach to the Smart Cities Mission, the objective is to promote cities that provide core infrastructure and give a decent quality of life to its citizens, a clean and sustainable environment and application of 'Smart' Solutions. The focus is on sustainable and inclusive development and the idea is to look at compact areas, create a replicable model which will act like a light house to other aspiring cities. The Smart Cities Mission is meant to set examples that can be replicated both within and outside the Smart City, catalysing the creation of similar Smart Cities in various regions and parts of the country.
Smart Cities Mission Strategy
Pan-city initiative in which at least one Smart Solution is applied city-wide
Develop areas step-by-step – three models of area-based developments
Retrofitting,
Redevelopment,
Greenfield
The core infrastructure elements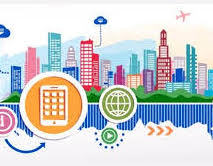 Adequate water supply,
Assured electricity supply,
Sanitation, including solid waste management,
Efficient urban mobility and public transport,
Affordable housing, especially for the poor,
Robust IT connectivity and digitalization,
Good governance, especially e-Governance and citizen participation,
Sustainable environment,
Safety and security of citizens, particularly women, children and the elderly, and
Health and education.
Coverage and Duration
The Mission will cover 100 cities and its duration will be five years (FY2015-16 to FY2019-20). The Mission may be continued thereafter in the light of an evaluation to be done by the Ministry of Urban Development (MoUD) and incorporating the learnings into the Mission.
How Many Smart Cities in Each State/UT?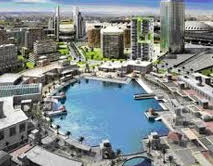 The total number of 100 Smart Cities have been distributed among the States and UTs on the basis of an equitable criteria. The formula gives equal weightage (50:50) to urban population of the State/UT and the number of statutory towns in the State/UT. Based on this formula, each State/UT will, therefore, have a certain number of potential Smart Cities, with each State/UT having at least one. The number of potential Smart Cities from each State/UT will be capped at the indicated number. This distribution formula has also been used for allocation of funds under Atal Mission for Rejuvenation and Urban Transformation - AMRUT.
The distribution of Smart Cities will be reviewed after two years of the implementation of the Mission. Based on an assessment of the performance of States/ULBs in the Challenge, some re-allocation of the remaining potential Smart Cities among States may be required to be done by the Ministry of Urban Development.
Financing of Smart Cities
The Smart City Mission will be operated as a Centrally Sponsored Scheme (CSS) and the Central Government proposes to give financial support to the Mission to the extent of Rs. 48,000 crores over five years i.e. on an average Rs. 100 crore per city per year. An equal amount, on a matching basis, will have to be contributed by the State/ULB; therefore, nearly Rupees one lakh crore of Government/ULB funds will be available for Smart Cities development.
Convergence with Other Government Schemes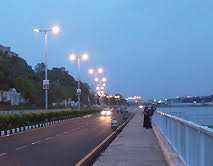 Comprehensive development occurs in areas by integrating the physical, institutional, social and economic infrastructure. Many of the sectoral schemes of the Government converge in this goal, although the path is different. There is a strong complementarity between the AMRUT and Smart Cities Mission in achieving urban transformation. While AMRUT follows a project-based approach, the Smart Cities Mission follows an area-based strategy.
Similarly, great benefit can be derived by seeking convergence of other Central and State Government Programs/Schemes with the Smart Cities Mission. At the planning stage itself, cities must seek convergence in the SCP with AMRUT, Swachh Bharat Mission (SBM), National Heritage City Development and Augmentation Yojana (HRIDAY) - External Website that opens in a new window, Digital India, Skill development, Housing for All, construction of Museums funded by the Culture Department and other programs connected to social infrastructure such as Health, Education and Culture.
What are the Challenges?
This is the first time, a MoUD programme is using the 'Challenge' or competition method to select cities for funding and using a strategy of area-based development. This captures the spirit of 'competitive and cooperative federalism'.
States and ULBs will play a key supportive role in the development of Smart Cities. Smart leadership and vision at this level and ability to act decisively will be important factors determining the success of the Mission.
Understanding the concepts of retrofitting, redevelopment and greenfield development by the policy makers, implementers and other stakeholders at different levels will require capacity assistance. Major investments in time and resources will have to be made during the planning phase prior to participation in the Challenge. This is different from the conventional DPR-driven approach.
The Smart Cities Mission requires smart people who actively participate in governance and reforms. Citizen involvement is much more than a ceremonial participation in governance. The participation of smart people will be enabled by the Special Purpose Vehicle (SPV) through increasing use of ICT, especially mobile-based tools.
India Smart Cities Challenge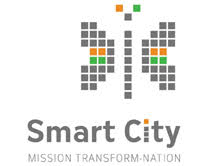 Related Links