The Indian education system has conquered a strong position in international circuit. India is a popular destination for higher education amongst foreign students as the country has an unparalleled variety of academic courses.
A large number of students fly to India every year from all corners of the globe to satisfy their desire for learning more. Studying in India, the second largest higher education network in the World is an enriching experience in itself.
A welcoming atmosphere, non-discriminative approach and an assured educational and career growth is what attracts students from all over the world to India and assured educational and career growth.
There are universities focusing on the study of medicine, arts and language, journalism, social work, business, commerce, planning, architecture, engineering, and other specialised studies. Most Indian universities teach in English Medium and conduct special language classes for those weak in English.
India has an impressive list of universities and colleges sprawled across its major states and cities, which have inducted numerous foreign students from time to time.
Apart from undergraduate, postgraduate and doctoral courses, there are many training and diploma-level institutes and polytechnics that cater to the growing demand for skill-based and vocational education. The quality education that India offers is within the reach of every income-group considering the reasonable fee structure.
So, visit India and be a part of an educational system that lives on the values of quality, growth and truthfulness.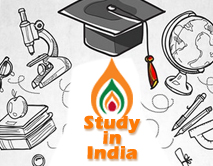 The Indian Education system is vast in size, as well as its academic offerings. A vibrant and diverse education system means a wide variety of courses are available from the modern and cutting edge to the traditional. Indian education ranges from exposure to the latest advancements of science and technology like Virtual and Augmented Reality, Artificial Intelligence and Cognitive Computing to Yoga, Ayurveda, Sanskrit and classical dances. This vastness of the Indian education system directly translates to enhanced opportunities for its students and global learning for an all-round academic and personal development.
A burgeoning IT and Services sector has led to a robust placement oriented education as about 200 of the Fortune 500 companies hire regularly from Indian campuses.
A hub of innovation, creativity and leadership
India has been and continues to be home to innovation, creativity and leadership. The strength of India's education system may be gauged from the fact that the world's leading companies are being helmed by products of Indian education system such as Satya Nadella, CEO, Microsoft an alumni of Manipal Academy of Higher Education, Sundar Pichai, CEO, Google Inc studied at Indian Institute of Technology in Kharagpur, Ajaypal Singh Banga President and the CEO, MasterCard has a degree from St Stephen's College, Delhi University, Rajeev Suri, CEO of Nokia has studied in Manipal Academy of Higher Education and Indira Nooyi, CEO of Pepsi Co is an alumnus of Indian Institute of Management-Calcutta.
Plan Your Studies
Visa Regulations
Student visas are granted to people who wish to come to India and study at an officially recognized educational institution. This includes the study of Yoga, Vedic culture, and Indian system of dance and music.
The main document required is student admission/registration papers from the institution.
Eligibility
Indian Missions/Posts grant a student visa for a period of five years or for the duration of the course of study, whichever is less, to the below:
To foreigner students coming to India to pursue regular and full time academic studies in India.
For foreigner students coming for Industrial training, summer project and internship.
Provisional student visa valid for six months for the students exploring admission or taking admission tests.
Applicant should possess the proof of admission to a full time regular academic course in a reputed/recognized educational institution in India and evidence of financial support.
The applicant should also possess a "No Objection Certificate" from the Ministry of Health in case of admission in medical or Para-medical course.
Spouse and dependent family members accompanying the applicant must apply for an Entry Visa (Not Tourist Visa. Its termination date will coincide with the period of the principal Visa holder.
Validity
Student visas are issued for up to five years, depending on the duration of the course. They can also be extended in India.
Form
The visitors are required to fill online visa Application by visiting website http://indianvisaonline.gov.in/visa/ and visit their nearest embassy with printout of the online filled application and required travel documents.
Required Documents
Passport with 6 month validity
Passport size photographs
Photo copy of passport
Proof of residential address
Copy of online filled form
University admission letter
University details
For more details visit: https://boi.gov.in/content/student-visa-s
General Scholarships Scheme-GSS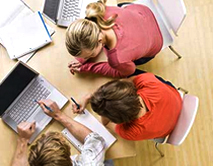 The General Scholarship Scheme (GSS) is one of the most important and popular schemes of the ICCR to attract foreign students. Scholarships are awarded under this scheme annually to international students belonging to certain Asian, African and Latin American countries for the undergraduate, postgraduate degrees and for pursuing research at Indian universities. However, scholarships for medical studies for MBBS, BDS or for medical research leading to a Ph.D degree are not offered under the GSS scheme.
The list of Countries covered under the GSS is given below:
Argentina, Armenia, Azerbaijan, Belarus, Belgium, Belize, Brazil, Cambodia, Fiji, France, Georgia, Germany, Greece, Guatemala, Hungary, Indonesia, Iran, Iraq, Israel, Jamaica, Japan, Jordan, Kazakhstan, Kyrgyzstan, Laos, Lebanon, Malaysia, Maldives, Mongolia, Myanmar, Nepal, Netherlands, Oman, Palestine, Poland, Portugal, Qatar, Russia, Saint Denis Reunion Island, Saudi Arabia, Siberia, Slovenia, South Korea, Spain, Suriname, Syria, Tajikistan, Thailand, Timor-Leste, Trinidad & Tobago, Turkey, Turkmenistan, Tuvalu, UAE, Ukraine, Uzbekistan, Venezuela, Vietnam, Yemen.
For more details visit: http://www.iccr.gov.in/content/general-scholarships-scheme-gss
Plan Your Stay
Money & Costs
Among the top 30 countries for internationally inbound students according to a UNESCO report, India is one of the most economical viable country for foreign students. The cost of living here is very less as compared to other countries.
In India, many reputed universities offer accommodation to their students within campus. However, some universities do not have this facility. In this case a student has the option to rent a room in a private hostel, rent a room on his own (with or without food facility), or get a serviced apartment on rent. There are various benefits that a student gets in each type of accommodation that he/she chooses.
Dos and Don'ts
Do's
A proper Visa to enter and stay in India is a must. Make sure your all your documents are complete and secured.
Be apprised of the campus rules and regulations of your institute.
It is advisable to obtain adequate travel and health insurance.
Take personal responsibility for your travel choices, your safety, finances and behaviour overseas, including obeying the laws of the country.
Organise your finances to cover your planned travel.
Protect your passport and report it promptly if it is lost, stolen or damaged.
Make sure your passport is valid (with at least 6 months validity from your planned date of return and will not expire while you are in India.
Make copies of your passport (including visa pages), insurance policy, traveller's cheques, visas and academic documents. Carry one copy in a separate place away from the originals and also leave a copy with someone at home.
Don'ts
Don't break the law or indulge in unlawful activities
Don't enter places of worship without moderate dressing and shoes on.
Don't walk over or touch books or newspapers with your feet. For Indian people they are a metaphor of God's learning, considered sacred.
Don't smoke or drink alcohol in public.
Scholarship Programmes for Diaspora Children (SPDC)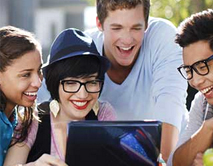 Scholarship Programme for Diaspora Children (SPDC) is being offered since 2006-07 to make higher education in Indian Universities/Institutes in different fields (except medical and related courses) in India accessible to the children of overseas Indians (PIOs) and Non- resident Indian students (NRIs) and promote India as a centre for higher studies.
Scholarship Programme for Diaspora Children enables Children of Persons of Indian Origin (PIOs) and Non-Resident Indians (NRIs), to pursue Under Graduate courses in Indian Universities/Institutes in different fields (except medical and related courses) both professional and non-professional in Engineering/Technology, Humanities/Liberal Arts, Commerce, Management, Journalism, Hotel Management, Agriculture/Animal husbandry etc.
Scholarship is offered for pursuing courses in Central Universities of India offering Under Graduate Courses, including those pertaining to Information Technology, B.Sc (Nursing) and B.Pharma in Institutions accredited "A" Grade by NAAC; and Institutions covered under DASA Scheme, National Institutes of Technology (NITs), Schools of Planning and Architecture (SPAs), Indian Institutes of Information Technology (IIITs) etc. Applications are submitted and processed through a portal spdcindia.gov.in. Nearly 800 candidates were awarded scholarships since inception.
Related Links