The Ministry of Women and Child Development is implementing the Swadhar Greh Scheme which targets the women victims of difficult circumstances who are in need of institutional support for rehabilitation so that they could lead their life with dignity. The Scheme envisages providing shelter, food, clothing and health as well as economic and social security for these women.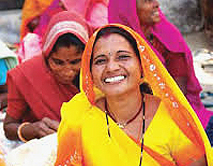 Under the Scheme, Swadhar Greh will be set up in every district with capacity of 30 women with the following objectives:
To cater to the primary need of shelter, food, clothing, medical treatment and care of the women in distress and who are without any social and economic support.
To enable them to regain their emotional strength that gets hampered due to their encounter with unfortunate circumstances.
To provide them with legal aid and guidance to enable them to take steps for their readjustment in family/society.
To rehabilitate them economically and emotionally.
To act as a support system that understands and meets various requirements of women in distress.
To enable them to start their life afresh with dignity and conviction.
Strategies
The objectives cited above would be pursued adopting the following strategies:
Temporary residential accommodation with the provision of food, clothing, medical facilities etc.
Vocational and skill up gradation trainings for economic rehabilitation of such women
Counseling, awareness generation and behavioral trainings
Legal aid and Guidance
Counseling through telephone
Beneficiaries
The benefit of the component could be availed by women above 18 years of age of the following categories:
Women who are deserted and are without any social and economic support;
Women survivors of natural disasters who have been rendered homeless and are without any social and economic support;
Women prisoners released from jail and are without family, social and economic support;
Women victims of domestic violence, family tension or discord, who are made to leave their homes without any means of subsistence and have no special protection from exploitation and/ or facing litigation on account of marital disputes; and
Trafficked women/girls rescued or runaway from brothels or other places where they face exploitation and Women affected by HIV/AIDS who do not have any social or economic support. However such women/ girls should first seek assistance under UJJAWALA Scheme in areas where it is in operation.
Women affected by domestic violence could stay up to one year. For other categories of women, the maximum period of stay could be up to 3 years. The older women above the 55 years of age may be accommodated for maximum period of 5 years after which they will have to shift to old age homes or similar institutions.
Swadhar Greh facilities could also be availed by the children accompanying women in the above categories. Girls up to the age of 18 years and boys up to the age of 8 years would be allowed to stay in the Swadhar Greh with their mothers. (Boys of more than 8 years of age need to be shifted to the Children Homes run under JJ Act/ICPS.)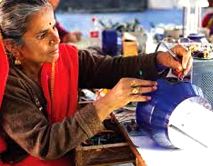 Construction grant for construction of the building will be admissible to State Governments, Municipal Corporations, Cantonment Boards and Panchayati Raj Institutions only. Land for this purpose is to be provided by the implementing agency free of cost.
Rent for Swadhar Greh, if run in a rented building.
Assistance for recurring and non-recurring expenditure for management of Swadhar Greh
Provision for food, shelter, clothing, medical care, pocket expense for residents and children
Provision of counselling, legal aid, vocational training and guidance.
Implementing Agencies and Eligibility Criteria
State Government agencies including Women Development Corporations established by the State Governments
Central or State autonomous bodies
Municipal Bodies
Cantonment Boards
Panchayati Raj Institutions and Co-operative institutions
Departments of Women and Child Development/Social Welfare of the State Governments which may construct Swadhar Greh and run them on their own or lease them to organization(s) having requisite experience for such period as deemed fit, for managing the operations under this scheme
Public Trusts registered under any law for the time being in force
Civil Society Organizations such as NGOs etc. having proven track record of working in the fields of women's welfare/social welfare/ women's education subject to the condition that such organization is registered under the Indian Societies Registration Act, 1860 or any relevant State Act;
Guidelines/Instructions for Admission Policy, Services to be provided and Maintenance of Records of the Swadhar Greh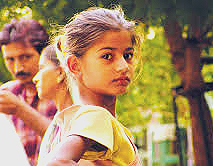 When women come to such Swadhar Greheither on their own or are referred by others, the first step will be to know their social background, the cause of their distress and the problem of adjustment. A specialized interview and case file would be developed by the counselor (until a standard protocol is developed by MWCD and circulated), to assist her overcome her initial trauma as well as to identify the suitability of services available at Swadhar Grehas per needs of the victim.
The first series of interviews by the counselor/ superintendent and the primary stage of diagnosis of the problem are the most vital in deciding the rehabilitation programs for the women. If on diagnosis, it is found that facilities provided at the Swadhar Grehare suited to meet the needs of the victim, the applicant may be admitted and provided services for rehabilitation. If it is found that the services offered at the Swadhar Grehwould not meet the problem of the applicant, she should be referred to other suitable institutions in the community, e.g., women victims of trafficking should avail the benefits under UJJAWALA Scheme.
On arrival, she should be registered in the admission register with details such as name, address, age, details of children (if any), description of the problem and source of reference.
Each case should have a separate file with complete case record, addresses of relatives, referral letters and other letters/record pertaining to the court case, police etc. A record of assistance provided should also be maintained like meetings held in connection of the case with various authorities, medical checkups conducted etc. These case files should be updated and open for inspection to any officer of the Government at any time.
The case file should also contain a plan of action for the rehabilitation of each resident and her children (if accompanied) and the steps taken for their rehabilitation.
The information of each and every victim admitted in the Swadhar Greh should be sent to the nearest police station within 24 hours and an acknowledgement/copy of FIR be kept on record. Similar information about discharge of any resident should be given to the same police station at least 24 hours before such discharge.
A separate case register is to be maintained for the children of beneficiaries, which will reflect the services provided to them including the expenditure incurred on the activities.
If the women brings any valuables with her (gold, silver, jewellery etc) the details should be entered in a register meant for the purpose and counter signed by the Resident Superintendent and the resident. The valuables should be kept in safe custody and handed over to her when she leaves the institution.
Every woman would be provided with a Photo ID Card, if she does not have Aadhaar card and action for obtaining Aadhaar Card should be obtained immediately.
A medical check- up of every woman would be undertaken within 3 days of her admission. The arrangement of medical check-up should made by the organization in the nearest government run hospital/dispensary. Cases requiring urgent medical attention should be referred to nearest government run hospitals immediately.
In case the resident is known to have contracted HIV/AIDS or is HIV+, she should be referred to the VCTC centre of the nearest government run hospital for counseling and advice.
Adequate medical facilities including medical kit should be maintained at each Swadhar Greh. The medical kit should include basic items like OTC medicines, burn creams, tape, bandages, strips for wound closure and management, scissors etc.
There should be facilities for recreation and group activities. Facilities for indoor and outdoor games should be provided. They should be taken out for cultural shows, outings, movies, picnics and exhibitions etc. at least once a month. The Swadhar Grehshould also celebrate different religious festivals, Republic Day, Independence Day and the birthdays of the children with active involvement of residents. Each Swadhar Greh should have a provision of television for residents.
The implementing agency would be responsible for the provision of vocational training of the residents through Skill Development Initiative (SDI) scheme of Ministry of Labour and Employment or Ministry of Skill Development. The amount of fees as per the actual expenditure incurred in the training course is reimbursable under the scheme.
Related Links