The Union Budget 2014-2015 aims to cater all groups of the society with a motto, "Sab ka Saath Sab ka Vikas". While making his maiden Budget Speech in Parliament on July 10, the Union Finance Minister Shri Arun Jaitley said that India has a strong urge to grow and free itself from the curse of poverty. The people are in no mood to suffer unemployment, inadequate basic amenities, lack of infrastructure and apathetic governance. The Indian economy will have to maneuver its way through a sluggish global recovery, he added.The Finance Minister said that the Government intends to usher in a policy regime that would bring the desired growth, lower inflation, sustained level of external sectorbalance and prudent policy stance.
The Current Economic Situation and the Challenges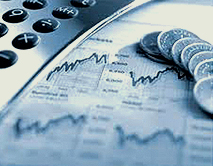 Speaking on the current economic situation and the challenges, Shri Jaitley said: "Decisive vote for change represents the desire of the people to grow, free themselves from the curse of poverty and use the opportunity provided by the society. Country is in no mood to suffer unemployment, inadequate basic amenities, lack of infrastructure and apathetic governance.
Challenging situation due to Sub five per cent growth and double digit inflation. Continued slow-down in many emerging economies a threat to sustained global recovery. Recovery seen with the growth rate of world economy projected at 3.6 per cent in 2014 vis-à-vis in 2013.
First budget of this NDA government to lay down a broad policy indicator of thedirection in which we wish to take this country.
Steps announced are only the beginning of the journey towards a sustained growth of 7-8 per cent or above within the next 3-4 years along with macro-economic stabilization.
Growing aspirations of people will be reflected in the development strategy of the Government led by the Prime Minister Shri Narendra Modi and its mandate of 'Sab ka Saath Sab ka Vikas'."
Budget Estimates
Non-plan Expenditure of

Rs.

12,19,892 crore with additional provision for fertilizer subsidy and Capital expenditure for Armed forces.

Rs.

5,75,000 crore Plan expenditure - increase of 26.9 per cent over actuals of 2013-14.
Plan increase targeted towards Agriculture, capacity creation in Health and Education, Rural Roads and National Highways Infrastructure, Railways network expansion, clean energy initiatives, development of water resources and river conservation plans.
Total expenditure of

Rs.

17,94,892 crore estimated.
Gross Tax receipts of

Rs.

13,64,524 crore estimated.
Net to centre of

Rs.

9,77,258 crore estimated.
Fiscal deficit of 4.1% of GDP and Revenue deficit of 2.9% estimated.
New Statement to separately show plan allocation made for North Eastern Region.
Allocation of

Rs.

53,706 crore for North East Regions.
Industry, Investment and Infrastructure
Defence & Internal security
A further sum of

Rs.

1000 crore to meet requirement for "One Rank One Pension".
Capital outlay for Defence increased by

Rs.

5000 crore including a sum of

Rs.

1000 crore for accelerating the development of the Railway system in the border areas.
Urgent steps would also be taken to streamline the procurement process to make it speedy and more efficient.

Rs.

100 crore is provided for construction of a war memorial in the Princes Park, which will be supplemented by a War Museum. I am allocating a sum of

Rs.

100 crore for this purpose.

Rs.

100 crore is provided to set up a Technology Development Fund for Defence.

Rs.

3000 crore is provided in the current financial year for modernization of state police forces.
Adequate allocation for Additional Central Assistance for Left Wing Extremist Affected districts.

Rs.

2250 crore provided to strengthen and modernize border infrastructure.

Rs.

990 crore allocated for the socio economic development of the villages along the borders.
A sum of

Rs.

150 crore ear-marked for the construction of Marine Police Station, Jetties and for the purchase of boats etc.

Rs.

50 crores provided for construction of National Police Memorial.
Other Proposals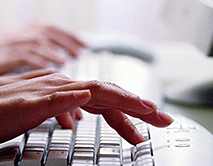 Measures to revive the economy, promote investment in manufacturing, rationalize tax provisions to reduce litigation, address the problem of inverted duty structure in certain areas. Tax reliefs to individual tax payers.
Direct Taxes Proposals
Personal Income-tax exemption limit raised by

Rs.

50,000/- that is, from

Rs.

2 lakh to

Rs.

2.5 lakh in the case of individual taxpayers, below the age of 60 yea

Rs.

Exemption limit raised from

Rs.

2.5 lakh to

Rs.

3 lakh in the case of senior citizens.
No change in the rate of surcharge either for the corporates or the individuals, HUFs, firms etc.
The education cess to continue at 3 percent.
Investment limit under section 80C of the Income-tax Act raised from

Rs.

1 lakh to

Rs.

1.5 lakh.
Deduction limit on account of interest on loan in respect of self occupied house property raised from

Rs.

Rs.

1.5 lakh to

Rs.

2 lakh.
Conducive tax regime to Infrastructure Investment Trusts and Real Estate Investment Trusts to be set up in accordance with regulations of the Securities and Exchange Board of India.
Investment allowance at the rate of 15 percent to a manufacturing company that invests more than

Rs.

25 crore in any year in new plant and machinery. The benefit to be available for three years i.e. for investments upto 31.03.2017.
Investment linked deduction extended to two new sectors, namely, slurry pipelines for the transportation of iron ore, and semi-conductor wafer fabrication manufacturing units.
10 year tax holiday extended to the undertakings which begin generation, distribution and transmission of power by 31.03.2017.
Income arising to foreign portfolio investors from transaction in securities to be treated as capital gains.
Concessional rate of 15 percent on foreign dividends without any sunset date to be continued.
The eligible date of borrowing in foreign currency extended from 30.06.2015 to 30.06.2017 for a concessional tax rate of 5 percent on interest payments. Tax incentive extended to all types of bonds instead of only infrastructure bonds.
More Services Bought in the Service Tax Net
To broaden the tax base in Service Tax, sale of space or time for advertisements in broadcast media has been extended to cover such sales on other segments like online and mobile advertising.
Sale of space for advertisements in print media however would remain excluded from service tax.
Services provided by radio-taxis have been brought under service tax.
Services by air-conditioned contract carriages have also been brought under service tax.
However, services provided by Indian tour operators to foreign tourists in relation to a tour wholly conducted outside India will be taken out of the tax net and Cenvat credit for services of rent-a-cab and tour operators will be allowed to promote tourism.
Services provided by the Employees' State Insurance Corporation for the period prior to 1st July 2012 have been exempted from service tax. Exemption available for specified micro insurance schemes has been expanded to cover all life micro-insurance schemes where the sum assured does not exceed

Rs.

50, 000 per life insured.
24X7 customs clearance facility will be extended to 13 more airports in respect of all export goods and to 14 more sea ports in respect of specified import and export goods to facilitate cargo clearance. 'Indian Customs Single Window Project' to facilitate trade will be implemented.
Customs and Central Excise Acts will be amended to expedite the process of disposal of appeals. The Finance Minister said that the Government is committed to implement GST at the earliest and the issues raised by the states will be resolved soon.
The Finance Minister said that the tax proposals on the indirect taxes side are estimated to yield

Rs.

7525 crore during 2014-15.