Government Budget is designed for optimal allocation of resources. The Union Budget is presented to the Parliament in two parts:
Railway Budget pertaining to "Railway Finance".
General Budget which gives an overall picture of financial position of the Government of India. It includes the effect of "Railway Budget"
Union Minister for Finance Shri Arun Jaitley on 28th February presented in Parliament the Union Budget 2015-16, with a focus on growth, promoting entrepreneurship and manufacturing, rationalizing tax regime and announcing some relief to common man.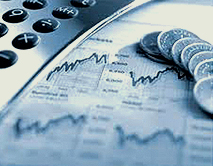 Non-Plan expenditure estimates for the Financial Year are estimated at

Rs.

13,12,200 crore.
Plan expenditure is estimated to be

Rs.

4,65,277 crore, which is very near to the R.E. of 2014-15.
Total Expenditure has accordingly been estimated at

Rs.

17,77,477 crore.
The requirements for expenditure on Defence, Internal Security and other necessary expenditures are adequately provided.
Gross Tax receipts are estimated to be

Rs.

14,49,490 crore. Devolution to the States is estimated to be

Rs.

5,23,958 crore. Share of Central Government will be

Rs.

9,19,842 crore. Non Tax Revenues for the next fiscal are estimated to be

Rs.

2,21,733 crore.
With the above estimates, fiscal deficit will be 3.9 per cent of GDP and Revenue Deficit will be 2.8 per cent of GDP.
Three Key achievements
Financial Inclusion - 12.5 crores families financially mainstreamed in 100 days.
Transparent Coal Block auctions to augment resources of the States.
Swachh Bharat is not only a programme to improve hygiene and cleanliness but has become a movement to regenerate India.
Game changing reforms on the anvil:

Goods and Service Tax (GST)
Jan Dhan, Aadhar and Mobile (JAM) - for Direct Benefit Transfer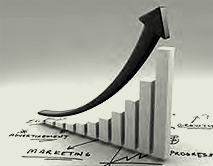 Five major challenges: Agricultural income under stress, increasing investment in infrastructure, decline in manufacturing, resource crunch in view of higher devolution in taxes to states, maintaining fiscal discipline.
To meet these challenges public sector needs to step in to catalyse investment, Make in India programme to create jobs in manufacturing, continue support to programmes with important national priorities such as agriculture, education, health, MGNREGA, rural infrastructure including roads.
Challenge of maintaining fiscal deficit of 4.1% of GDP met in 2014-15, despite lower nominal GDP growth due to lower inflation and consequent sub-dued tax buoyancy.
Highlights of the Budget
Economy

India set to be the fastest growing large economy in the world. Double digit growth seems feasible. Real GDP expected to accelerate to 7.4% during the current fiscal. Foreign Exchange reserves at $340 billion.
Public Finance

Fiscal deficit target of 3% to be achieved over next three years, instead of two. 4.1 % target being met this year, despite tax buoyancy being lower. Roadmap to achieve Fiscal deficit of 3% of GDP in three years: Target is 3.9% in 2015-16, 3.5% in 2016-17, 3% in 2017-18.
Following 14th Finance Commission recommendations, states will get higher resources. 68% of total revenues will now be in the hands of states, ushering in an era of cooperative federalism.
Budget Estimates of Expenditure: 17 .77 lakh cr, of which Non Plan is 13.12 lakh cr, and Plan is 4.65 lakh crores
Direct Tax collection to be 14.49 lakh crore rupees
Taxation and Tax regime

GST to put in place state of art indirect tax system by April 1st 2016.
Internationally competitive Direct Tax regime to be put in place, which will be stable and non-discriminatory.
Applicability of GAAR deferred by two years; will only apply prospectively after Apr 2017
Basic rate of Corporate Tax to be reduced from 30% to 25% in next 4 years; to be accompanied by reducing exemptions
Wealth Tax to be abolished; 2% surcharge on super-rich having income over

Rs.

1 crore. This will net an additional tax revenue of

Rs.

9,000 crores
Service Tax increased to 14%.
Custom duty on raw materials and intermediaries to be reduced
Clean energy cess increased from 100 to 200 Rupees per metric ton of coal to finance Green Energy Fund. Renewable energy target revised to 175,000 Mw.
Direct tax proposals will lead to loss of

Rs.

8,315 cr; Indirect proposal will yield

Rs.

23,383 cr;
Personal Finance

Govt. to introduce Gold Monetization Scheme, Sovereign Gold Bonds and Gold coins with Ashok Chakra
For contribution to National Pension Scheme, exemption raised from

Rs.

1,00,000 to

Rs.

1,50,000
Increase in limit of deduction of health insurance premium from

Rs.

15,000 to

Rs.

25,000; It will be

Rs.

30,000 for senior citizens:
All contributions to Sukanya Samridhi Scheme to be tax free.
Individual tax payer will benefit to the extent

Rs.

4,44,200/- from the exemptions announced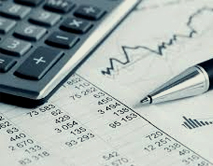 Related Links