Deen Dayal Upadhyaya Grameen Kaushalya Yojana (DDU-GKY) aims to skill rural youth who are poor and provide them with jobs having regular monthly wages or above the minimum wages. It is one of the cluster of initiatives of the Ministry of Rural Development, Government of India that seeks to promote rural livelihoods. It is a part of the National Rural Livelihood Mission (NRLM) - the Mission for poverty reduction called Aajeevika. The scheme will benefit more than 55 million poor rural youth who are ready to be skilled by providing sustainable employment.
This scheme derives importance from its potential to reduce poverty. It is also designed to be a major contributor to the Prime Minister's 'Make in India' campaign.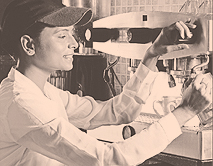 To reduce poverty by enabling poor for households to access gainful and sustainable employment through employment that provides regular wages.
Guiding Principles
There is a strong demand for the economic opportunities among the poor, as well as immense opportunities in term of developing their work abilities.
Social mobilization as well as a network of strong institutions is essential in order to develop India demographic surplus into a dividend.
Quality and standards are paramount in the delivery of skilling, in order to make the rural poor desirable to both Indian and global employer.
Skilling and placement under DDU-GKY
Awareness building within the community on the opportunities
Identifying rural youth who are poor
Mobilizing rural youth who are interested
Counseling of youth and parents
Selection based on aptitude
Imparting knowledge, industry linked skills and attitude that enhance employability
Providing jobs that can be verified through methods that can stand up to independent scrutiny, and which pays above minimum wages
Supporting the person so employed for sustainability after placement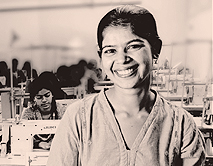 Shift in emphasis - from training to career progression
Enable poor and marginalized to access benefits from growth
Ease the pain of migration when it is inevitable
Proactive approach to building partnerships
Monitoring of inputs and outputs, where main focus is on Placement i.e. output
It enables states to take full ownership of DDU-GKY projects it has been decided not to consider any more Multi State Projects (MSP)
State government as the main player - Single State Project (SSP) to Annual Action Plans (AAP)
Special scheme in collaboration with Ministry of Development of North Eastern Region (DONER) for skilling projects specific to the needs, requirements and the special characteristics of States in the north east
Enhancing the Capacity of Project Implementing Agencies (PIAs)
Consent and State share is mandatory
Special component of DDU-GKY
Full social inclusion of the candidates is ensured by the mandatory coverage of socially disadvantaged group. 50% of the funds would be earmarked for SCs and STs, 15% to minorities and 3% for persons with disabilities. One third of the persons covered should be women.
Regional inclusion of candidates is enabled through a special sub scheme for the youth of Jammu and Kashmir called Himayat, which MoRD operates under ASDP for state which covers urban as well as rural youth and Below Poverty line (BPL) as well as Above Poverty line (APL) persons. Moreover, Roshni - a special scheme for tribal areas and critical Left Wing Extremist (LWE) affected districts with separate guidelines has been launched that takes into account the peculiar situation in selected critical LWE districts. Particularly it provides training for different time periods.
Implementation Model under DDU-GKY
DDU-GKY follows a 3-tier implementation model. The DDU-GKY National Unit at MoRD functions as the policy-making, technical support and facilitation agency. The DDU-GKY State Missions provide implementation support; and the Project Implementing Agencies implement the programme through skilling and placement projects.
Project Funding of DDU-GKY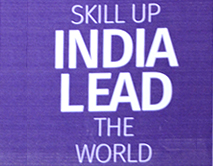 DDU-GKY provides funding support for placement linked skilling projects that address the market demand with funding support ranging from Rs. 25,696 to over Rs. 1 lakh per person, depending on the duration of the project and whether the project is residential or non-residential. DDU-GKY funds projects with training duration from 576 hours (3 months) to 2304 hours (12 months).
Funding components under DDU-GKY funds a variety of skill training programs covering over 250 trades sectors such as Retail, Hospitality, Health, Construction, Automotive, Leather, Electrical, Plumbing, Gems and Jewelry, etc. The only mandate is that skill training should be demand based and lead to placement of at least 75% of the trainees.
In funding projects, priority is given to PIAs offering:
Foreign Placement
Captive Employment: Those PIAs or organizations that take up skill training to meet internal ongoing Human Resource needs
Industry Internships: Support for internships with co-funding from industry
Champion Employers: PIAs who can assure skill training and placement for a minimum of 10,000 DDU-GKY trainees in a span of 2 years
Educational Institution of High Repute: Institutes with a minimum National Assessment and Accreditation Council (NAAC) grading of 3.5 or Community Colleges with University Grants Commission (UGC), All India Council for Technical Education (AICTE) funding willing to take up DDU-GKY projects
Coverage of the scheme of DDU-GKY
DDU-GKY is applicable to the entire country. The scheme is being implemented currently in 33 States/UTs across 610 districts partnering currently with over 202 PIAs covering more than 250 trades across 50+sectors.