India's rich cultural, historical, religious and natural heritage provides a huge potential for development of tourism and job creation in the country. There is a great scope and need to develop tourist circuits on specific themes to attract the tourists having special interest in visiting such places. This can be achieved only through an integrated approach by providing engaging experiences for distinct categories of tourists i.e. Domestic and International. Various themes which are unique and specific to the area can include beaches, culture, heritage, wildlife etc. Such theme based tourist circuits should be developed in a manner that supports communities, provides employment and fosters social integration without comprising upon the environmental concerns and provides unique experiences to the tourists.
Swadesh Darshan scheme is envisioned to synergise with other Government of India schemes like Swachh Bharat Abhiyan, Skill India, Make in India etc. with the idea of positioning the tourism sector as a major engine for job creation, driving force for economic growth, building synergy with various sectors to enable tourism to realise its potential.
The duration of Swadesh Darshan Scheme is till the 14th Finance Commission Period i.e. March 2020.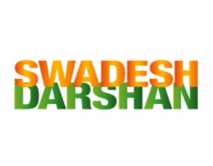 To position tourism as a major engine of economic growth and job creation;
Develop circuits having tourist potential in a planned and prioritized manner;
Promote cultural and heritage value of the country to generate livelihoods in the identified regions;
Enhancing the tourist attractiveness in a sustainable manner by developing world class infrastructure in the circuit/destinations;
Follow community based development and pro-poor tourism approach;
Creating awareness among the local communities about the importance of tourism for them in terms of increased sources of income, improved living standards and overall development of the area.
To create employment through active involvement of local communities;
Harness tourism potential for its effects in employment generation and economic development.
To make full use of the potential and advantages in terms of available infrastructure, national culture and characteristic strong points of each and every region throughout the country by development of theme based circuits.
Development of tourist facilitation services to enhance visitor experience/satisfaction.
Key Features
The scheme was completely funded by the central government of India. There are 13 cities that are under consideration of development. These 13 cities are all pilgrimage sites.
There are 13 tourist circuits that are proposed and started under the scheme. Under these 13 circuits there are many cities and sites are added for the visitors to get down there and enjoy their holiday.
The scheme is a joint venture by the Central Government and Ministry of Tourism. By launching the scheme both the ministry will be able to develop the heritage cities of the nation and conserve them for the tourists from across the globe.
Definition of Tourist Circuit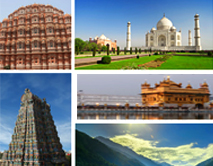 Tourist Circuit is defined as a route having at least three major tourist destinations which are distinct and apart. Circuits should have well defined entry and exit points. A tourist who enters should get motivated to visit most of the places identified in the circuit.
A Circuit could be confined to a State or could be a regional circuit covering more than one State/Union Territory. These circuits may have one dominant theme and other sub-themes.
Projects under the scheme shall be under the following identified themes; Eco-tourism, Wildlife, Buddhist, Desert, Spiritual, Ramayana, Krishna, Coastal, Northeast, Rural, Himalayan, Tribal and Heritage.
Swadesh Darshan Scheme Implementation
Swadesh Darshan being a central sector scheme will be implemented under overall control of Mission Director.
Experts/Consultants may be engaged by executing agencies for detailed planning and designing/preparing DPR of the works/projects under the scheme.
The implementing/ executing agency shall be responsible for timely implementation of the project/work with quality assurance of assets created
The implementing agency shall appoint a Nodal Officer for implementation of project.
The States/ UT Administration shall appoint a State Level Monitoring Committee for timely implementation of project.
If there is any escalation/variation from approved DPR. SGs/ UT Administrations must inform Ministry of Tourism and seek its approval for the same before commencing work on the component.
Implementing Agency shall invite and finalize all tenders within stipulated time to enable Ministry of Tourism to release of instalments of the project.
Work for different phases of the projects shall be completed within the period stipulated in the respective sanction letters & monitoring framework.
The Implementing agency shall follow all codal formalities while awarding contracts for works/material/equipment procurement and ensure complete transparency in its transactions. E-tendering/ e-procurement will be compulsorily followed for all tenders.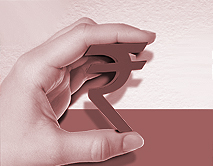 The Scheme is 100% centrally funded and efforts are made to achieve convergence with other schemes of Central and State Governments and also to leverage the voluntary funding available for Corporate Social Responsibility (CSR) initiatives of Central Public Sector Undertakings and Corporate Sector.
Suitable Public Private Partnerships to be taken up for improved sustainability of the projects.
A Special Purpose Vehicle (SPV) may be created for the purpose, wherever feasible. The undertaking would spell out specific milestone to be achieved indicating the works to be undertaken by them in physical and financial terms including State Government's contribution towards land, rehabilitation package, O&M.
The funds would be released to the Implementing Agency, under Swadesh Darshan Scheme. The funds shall be sanctioned strictly in conformity with the GFRs and the directions issued by the Ministry of Finance from time to time. All the proposals will be routed through IFD of Ministry of Tourism.
Funds would be released only after submission of copy of work orders and good for construction DPR by the implementing agency to the Ministry.
Related Links